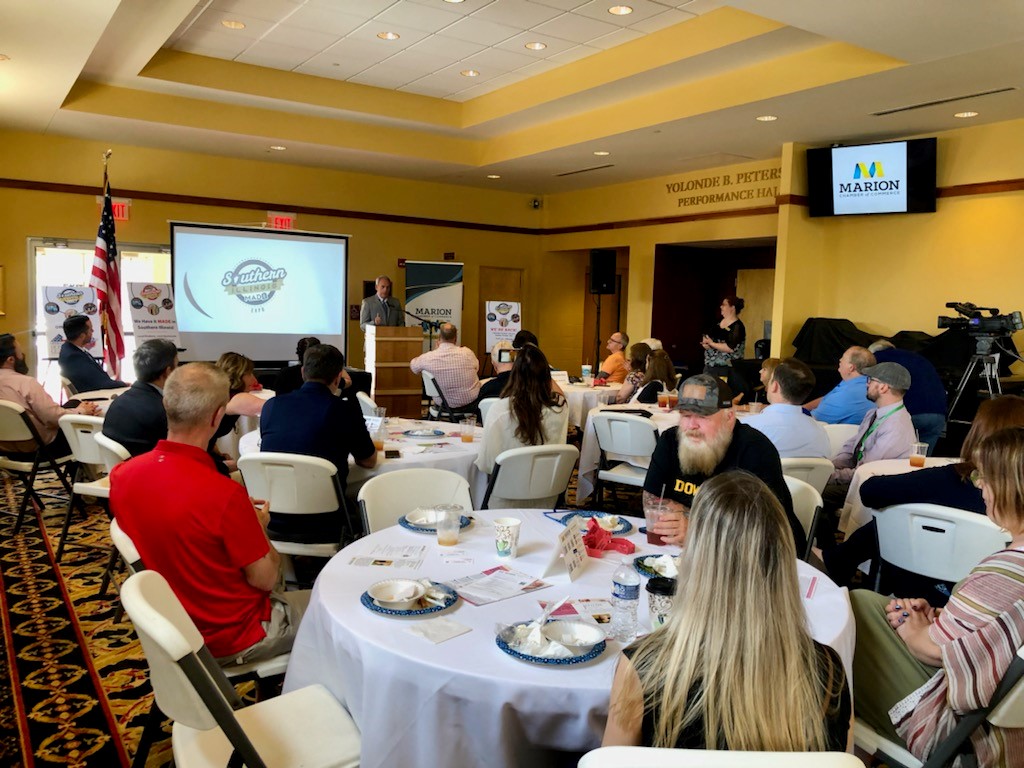 SPRINGFIELD – State Sen. Dale Fowler (R-Harrisburg) met with Karen Mullins, Executive Director of the Marion Chamber of Commerce, and other members at the Chamber's Monthly Membership Meeting May 10.
At that meeting, it was announced that the Southern Illinois Made Expo is returning October 15-16 to the Marion Pavilion, after two years of being presented virtually.
"Started in 2018, this wonderful event has showcased the best of Southern Illinois," Fowler said. "At the Expo, attendees are able to explore all the wonderful Southern Illinois-based businesses and their offerings of one-of-a-kind products, scenic destinations, and unique attractions which make Southern Illinois a place we are proud to call home."
More information about the Southern Illinois Made Expo is available at https://www.facebook.com/SIMadeExpo/.
SIC students win awards

Students from Southeastern Illinois College (SIC) recently completed their Model Illinois Government simulation, winning five major awards in addition to the many top roles the students secured throughout the competition.
The students spent their Spring Break debating legislation and filling roles such as legislator, lobbyist, journalist, attorney, judge, and party leadership positions.
"The hard work of these students is undeniable, and they are to be congratulated for their accomplishments and the awards they won," Fowler said. "It will be exciting to see all that they can accomplish in the future."
Fallen Firefighters honored at Capitol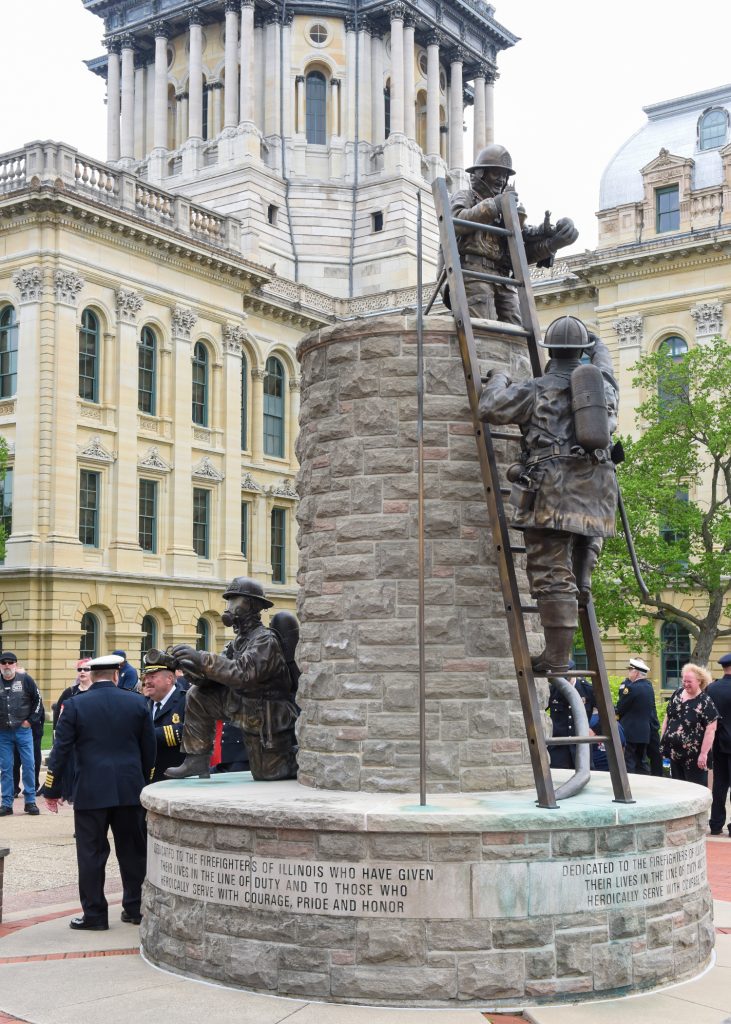 On May 10, firefighters from across the state, as well as many of their friends and families, were in Springfield for ceremonies honoring their fellow firefighters who lost their lives in the line of duty.
Fallen firefighters from across the state were honored at the 29th Annual Illinois Fallen Firefighter Memorial and Firefighter Medal of Honor Awards Ceremony in Springfield.
The Fallen Firefighter Memorial service was held at the Firefighter Memorial on the grounds of the Illinois State Capitol to honor Illinois firefighters lost in the line of duty. Following the ceremony at the Capitol, the Medal of Honor Ceremony took place at the Bank of Springfield Center.
National Nurses Week, May 6-12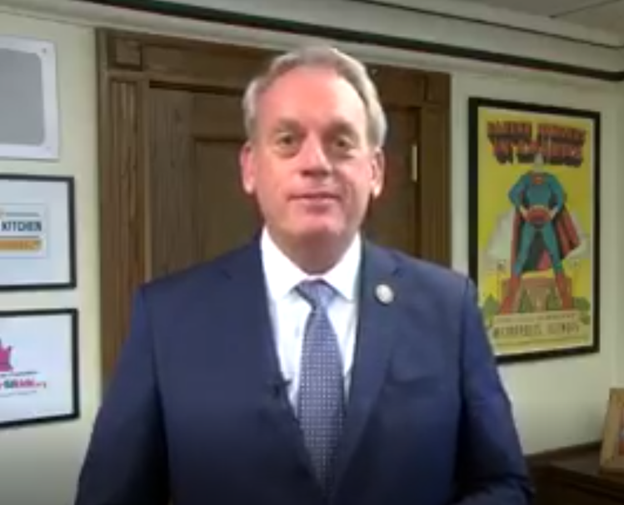 Sen. Fowler is thanking all hard-working nurses and healthcare personnel as part of National Nurses Week, celebrated May 6-12.
"There is no denying that the past couple years has been incredibly challenging for everyone in the medical field, and their continued dedication to caring for their patients is admirable," Fowler said. "We thank them all for everything they do!"
Fowler's video message about National Nurses Week can be seen at https://senatorfowler.com/2022/05/13/celebrating-national-nurses-week-may-6-12/ .