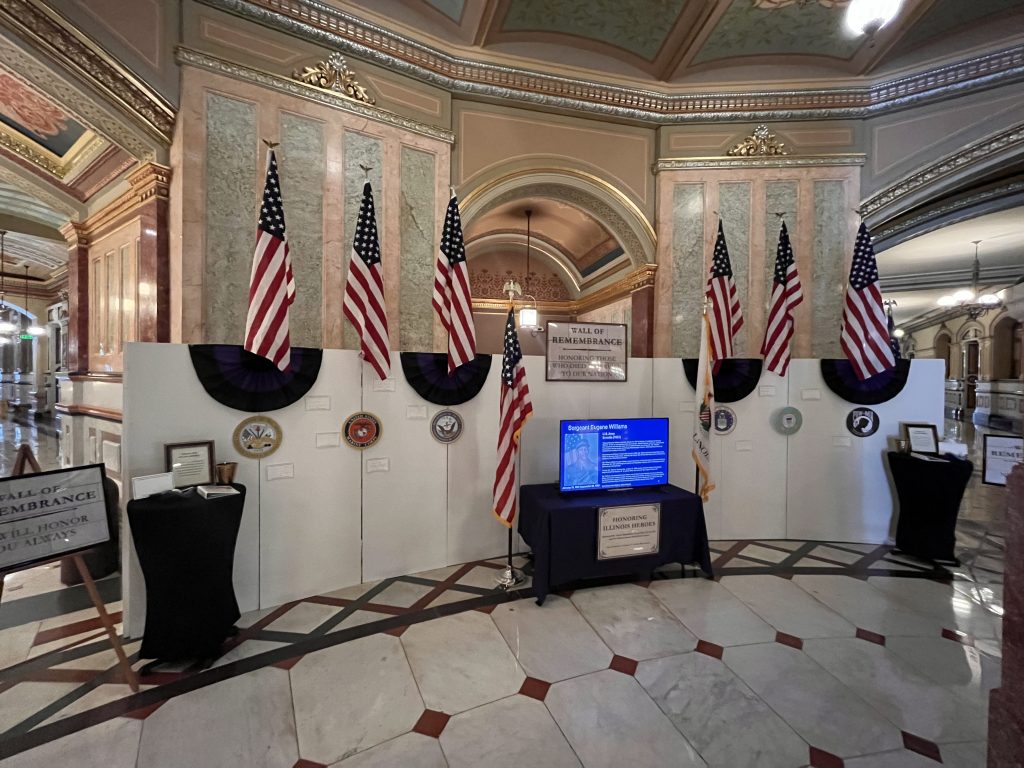 SPRINGFIELD – With the State Capitol Building once again open to the public, State Sen. Dale Fowler (R-Harrisburg) is joining with his fellow Senators to invite Illinoisans to visit a Veterans Memorial Wall display to learn more about the brave men and women featured there, and leave messages honoring those service members who gave their lives in the line of duty.
Displayed in the Capitol's Rotunda on the first floor, the Veterans Memorial Wall has become a regular tradition at the Capitol, with the Republican Senators first launching it in 2015. The display features a large video screen with a slide show displaying the names and photos of veterans who have made the ultimate sacrifice in defense of their country, and an area where visitors can honor these fallen heroes by writing and posting notes of thanks and/or remembrance.
The Veterans Memorial Wall will remain on display until June 15. The Illinois State Capitol is open to the public from 8:00 a.m. to 4:00 p.m. Monday through Friday, and from 9:00 a.m. to 3:00 p.m. on Saturday and Sunday.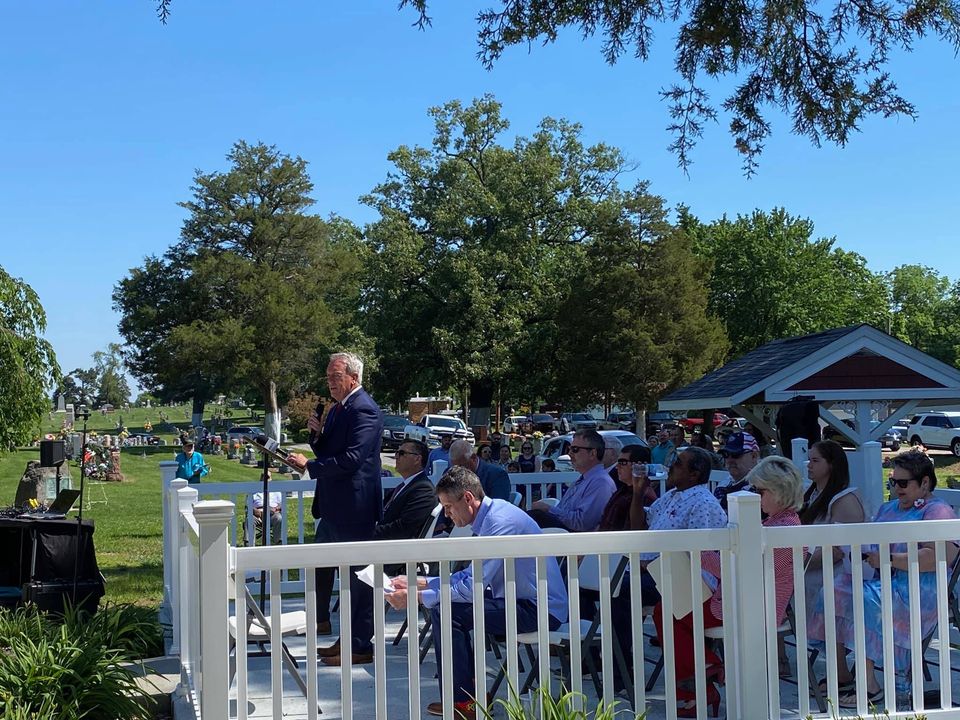 Senator Fowler attends Local Memorial Day ceremonies
Sen. Fowler was invited to speak at local Memorial Day ceremonies May 30 honoring military men and women who paid the ultimate sacrifice.
Ceremonies in Harrisburg and in Cave In Rock provided a beautiful tribute to those who lost their lives fighting for the freedoms of American citizens.
Southern Illinois Airport project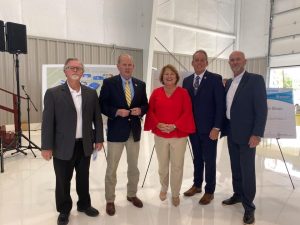 On June 3, Sen. Fowler joined local and state officials at an open house at Southern Illinois Airport celebrating the completion of a $26 million project.
The Airport now has five new buildings with four tenants able to expand, and an additional four tenants moving in.
Sen. Fowler says these jobs are important to Southern Illinois, with the economic development that the new expansion brings.
Families have more rights in visiting healthcare facilities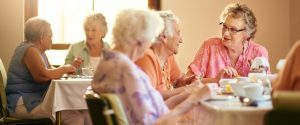 A new law will help ensure that families have more rights to visit their loved ones in healthcare facilities during declared disasters like the COVID-19 pandemic.
Senate Bill 1405 provides for the opportunity for at least one visitor of a patient in a hospital or long-term care facility while also maintaining the health and safety of the patients, staff, and visitors.
To ensure that the health and safety of staff, patients, and visitors are not jeopardized, Senate Bill 1405 allows healthcare facilities to maintain standards including health screenings and the use of personal protective equipment.
DCFS employees may carry pepper spray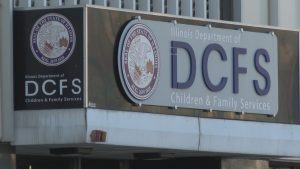 Frontline employees at the Illinois Department of Children and Family Services (DCFS) will soon have a new option to protect themselves in potentially dangerous situations they face in the field now that the Governor has signed legislation to allow the workers to be allowed to carry pepper spray.
Pepper spray is already legal for adults to carry in public for personal defense, but DCFS regulations have not allowed their employees to carry it while on duty.
Senate Bill 1486 allows DCFS frontline workers to carry pepper spray for defensive purposes while investigating cases involving allegations of child abuse and neglect. The legislation also directs the Illinois State Police to develop a program on the proper use of pepper spray. DCFS employees will be required to complete the program to carry pepper spray in the field.
The legislation was inspired by the murders of two DCFS investigators. Deidre Silas was stabbed to death in January at a home in Thayer during a child welfare investigation. In February 2018, Pamela Knight died in the hospital from injuries sustained during a brutal attack that occurred while she was trying to take a child into protective custody.
New law helps emergency dispatchers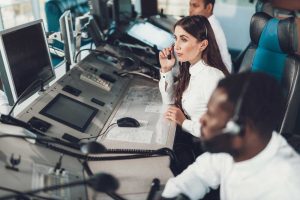 Emergency dispatchers will now have access to many of the same services and benefits as other first responders under a new state law.
Senate Bill 3127 amends existing state laws to include "Emergency Medical Dispatchers" as first responders. This will allow dispatchers to be recognized as first responders, enabling them to receive many of the same services and benefits.
The new law recognizes not only the role that dispatchers play, but the fact that many of them face the same issues as other responders, including post-traumatic stress disorders and other issues.