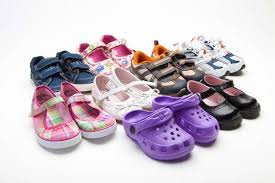 The generosity of two organizations involved with a recent professional bull-riding event in Marion means that many area children will now have new shoes, according to State Sen. Dale Fowler (R-Harrisburg).
Fowler says he appreciates the decision by the Professional Bull Riders and Black Diamond Harley-Davidson to donate the proceeds from the recent show to the Fowler-Bonan Foundation to help buy shoes for children.
The Fowler-Bonan Foundation's mission is to help children and families in need throughout Southern Illinois by supplying basic necessities.
Fowler was quoted in a June 20 news article in The Southern Illinoisan, written by John D. Homan. "It's just awesome," Fowler said. "Just this year, we were able to help out kids in 19 different counties here in the region. A lot of kids don't have the proper shoes. This donation is going to help fix that."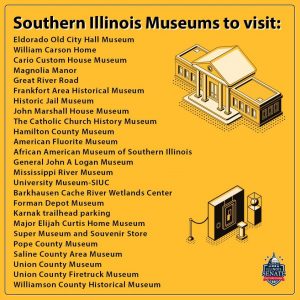 The Fowler-Bonan Foundation is working with Shoe Sensation, a major sponsor of the bull-riding event.
Visit local museums!
June is National Museum and Zoo Month! Did you know that the 59th District is home to more than 20 museums?
Check out the list and see what museums you might want to visit to explore Southern Illinois' rich and varied history.
Southern Illinois Treasures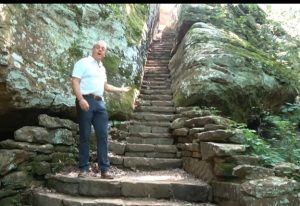 We are back with our Southern Illinois Treasures series.
Come along with me as I check out Bell Smith Springs, located in the Shawnee National Forest!
Tips to lower electric bills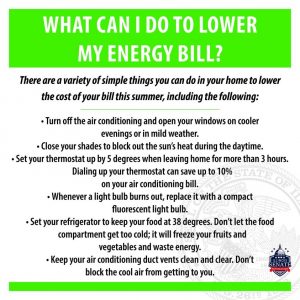 The first day of summer was June 21 at 4:14 a.m. CDT. It's often called the longest day of the year because it's the day with the most daylight.
As summer temperatures rise, and with the price increase announced for Ameren electric customers, you may be wondering how you can lower your electric bill.
Check out this comprehensive list of ways to try and save electricity!
Learn more about Alzheimer's

June is Alzheimer's and Brain Awareness Month, but any day, week or month is a good time to learn more about this degenerative brain disease. More than 6 million Americans suffer from this horrible disease.
I know from personal experience just how difficult it is, both for the people who are diagnosed with it and for the families who care for them.
To learn more about ways that you can work to #endalz, go to alz.org.