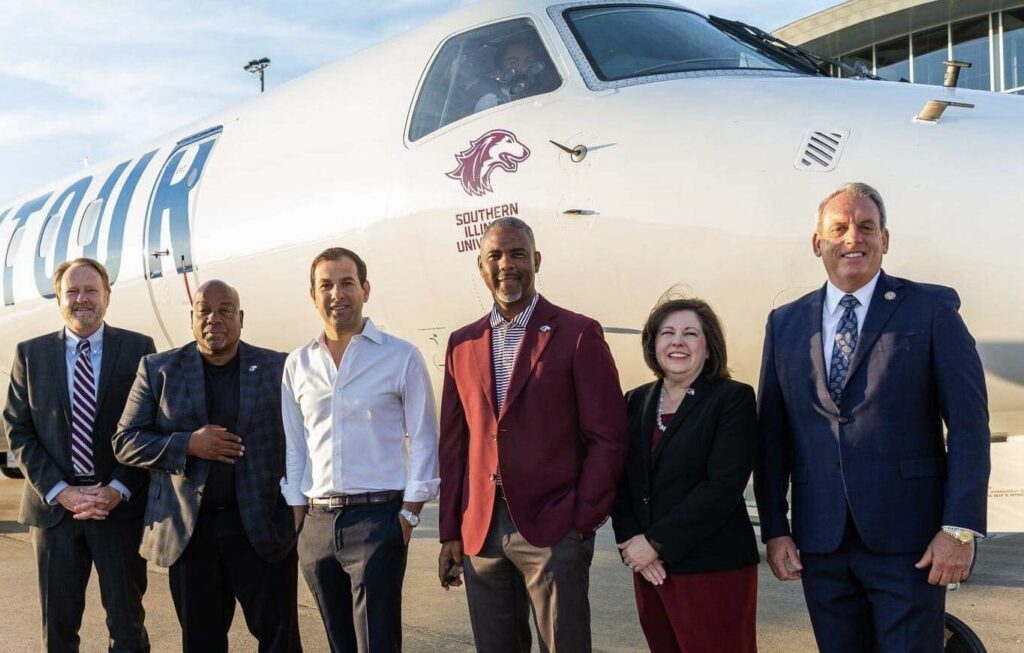 This week Contour Airlines took their inaugural flight out of Veterans Airport in Marion to Chicago O'Hare as a part of new flight service which began Tuesday.
"It was an honor to be chosen as a passenger on the inaugural flight," said Senator Fowler. "Our local economy should feel a boost with easier access to business and leisure travel from one end of our state to the other. "
The 30-passenger jet will take passengers to and from the Windy City twice a day on weekdays and once a day on weekends.
"This is all possible because of Illinois' investment in our infrastructure. I am thrilled that our state continues to make our roads, bridges, waterways, and now air, a priority in the Southern Illinois region," concluded Fowler.
For more information on flight services out of Marion, click here.