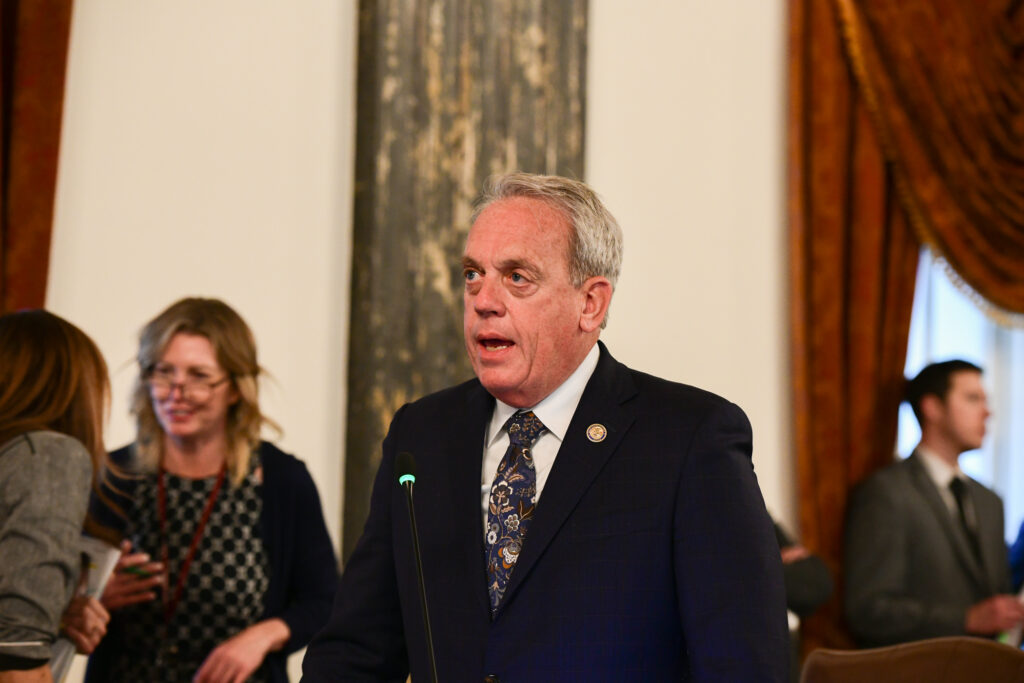 Bill allows for sale and repurpose of IDNR property at Fort Defiance State Park
Legislation introduced by State Senator Dale Fowler to bring an economic boost to Alexander County passed unanimously in the full Senate on Thursday. Senate Bill 1068 would allow the Illinois Department of Natural Resources to sell a parcel of land at Fort Defiance State Park to a Kentucky-based fish processing company seeking to do business in Illinois.
"This is a great opportunity for an outside company to invest in Alexander County, especially in the Cairo area, which has been economically depressed for quite some time," said Senator Fowler. "The sale of this property is another step in my ongoing efforts to revitalize this underserved community."
Senate Bill 1068 would allow IDNR to sell .73 acres of property, including an unused toll house to Two River Fisheries, which plans on converting the building into a copi (Asian carp) fish processing facility employing roughly 20 employees with possible expansion.
"This is an excellent example of the state working to bring small business and jobs into rural Illinois. And it's a win-win for both the local economy and the environment. Not only are we helping a small business get its footing in an underserved area of the state, we're also helping to decrease the invasive carp population, which is incredibly destructive to native fish and waterways." – Natalie Phelps Finnie, Director, Illinois Department of Natural Resources
The sale would be contingent of the appraised value determined by a Certified General Appraiser.
"Cairo is an incredibly important part of our state as it sits at the confluence of both the Ohio and Mississippi Rivers. It's exciting this company wants to come in and utilize our waterways for their operation. This is a tremendous opportunity to bring new life to a vacant building, jobs and economic development for the region," concluded Senator Fowler.
Pending the appraisal agreement and sale of property, the IDNR Director has 60 days to ensure a quitclaim deed conveying the land will be recorded with the Alexander County Recorder's Office.
SB 1068 passed with bipartisan support and now heads to the House for consideration.